The SaaS industry is growing, and new software products are popping up left, right and centre. Whilst this provides ample choice for businesses, it can make it difficult to pick the right product and provider.
How do you work out which one is best for your accounting or for collaborating with colleagues in-house? As a company in a business world that's highly driven by technology, it's good to know what to look for when picking a software product. What should you be focusing on primarily when evaluating different SaaS providers?
In this guide, we'll explore the benefits of using SaaS products and what to look for when shopping around for SaaS providers. Whilst the industry is cram-packed full of products and providers to make business operations easier, picking the right one is important.
What does SaaS mean?
SaaS is short for software as a service and is a product that helps improve how a business operates. The software is often offered on a subscription basis whether that's monthly or with one payment annually.
This software is accessed online, rather than having to buy it and install it on individual desktops. It's a growing industry that has benefited from the trend of businesses who operate mainly online and for those adapting to a hybrid working environment. According to Gartner, the SaaS industry is currently worth a staggering $172 billion. A growing industry indeed!
The benefits of SaaS products
Why should your business utilise SaaS products in 2022? There are in fact, many benefits to using SaaS products, especially with many of them operating as a cloud-based service.
The future is online
It comes as no surprise that more businesses and individuals are finding their way online. For many reasons, the internet is fast becoming one of the world's most valuable commodities.
The SaaS industry is proof that the future is online, with 48% of companies having a one-year SaaS contract. This percentage is likely to grow, as well as the number of SaaS products individual businesses have in place.
The online world is going nowhere, so why not benefit from what it can offer?
These products help scale up a business
A lot of SaaS providers put no limits on the services they can provide when it comes to the size of a business. So, as your business grows you can scale up the number of employees accessing the SaaS service. Many SaaS providers will be working with businesses of all sizes - from small start ups to big corporations.
SaaS products offer businesses the ability to scale up as the business grows, rather than having to move from one service provider to another.
Reduces costs and saves time
One of the major benefits to SaaS products are the costs that businesses can save. Most of the products can automate the work that your staff do but in less time. That directly impacts the number of resources you're using to get the work done. With less time spent on time-consuming business tasks, that effort and resource can be invested in other areas of the business.
What to look for when evaluating SaaS providers
Every SaaS provider will offer something different depending on what purpose their products or services serve. It's good to compare what's out there in order to make the right choice. Whilst many of these provider's products cost less than a take-out coffee, it's still an investment that needs to provide value and opportunity.
With that said, let's look at what you should be looking for when evaluating different SaaS providers.
Reliability of the provider
Reliability is a key benefit you want from your provider because you want them to be there when you need them, especially if something goes wrong with the product or service. After all, it's their responsibility to make sure it works properly.
Many providers will therefore offer services that include round the clock customer support. Great service and a capacity to offer it 24/7, 365 days a year, is a great sign that the provider is going to be available when you need them to be.
There are some SaaS products that may be needed in emergency/disaster situations. The rate at which the SaaS provider resolve issues is critical. Look at what uptime they boast when selling their products and how they tackle customer problems through support services.
After all, you don't want to encounter downtime because the provider is unable to fix the problem immediately. That could impact your business performance and further diminish your chances of success.
What services can they offer your business?
How can the SaaS product and provider benefit your business? The services they offer are a critical part of your decision-making and with so many SaaS products out there, you, as the customer, are in the driving seat.
Whether you're looking for software that can help you with text analysis or an AI robot that can write articles on your behalf, consider all the services on offer. Think about the business issues you're having and how they could be resolved with the right software solution in place.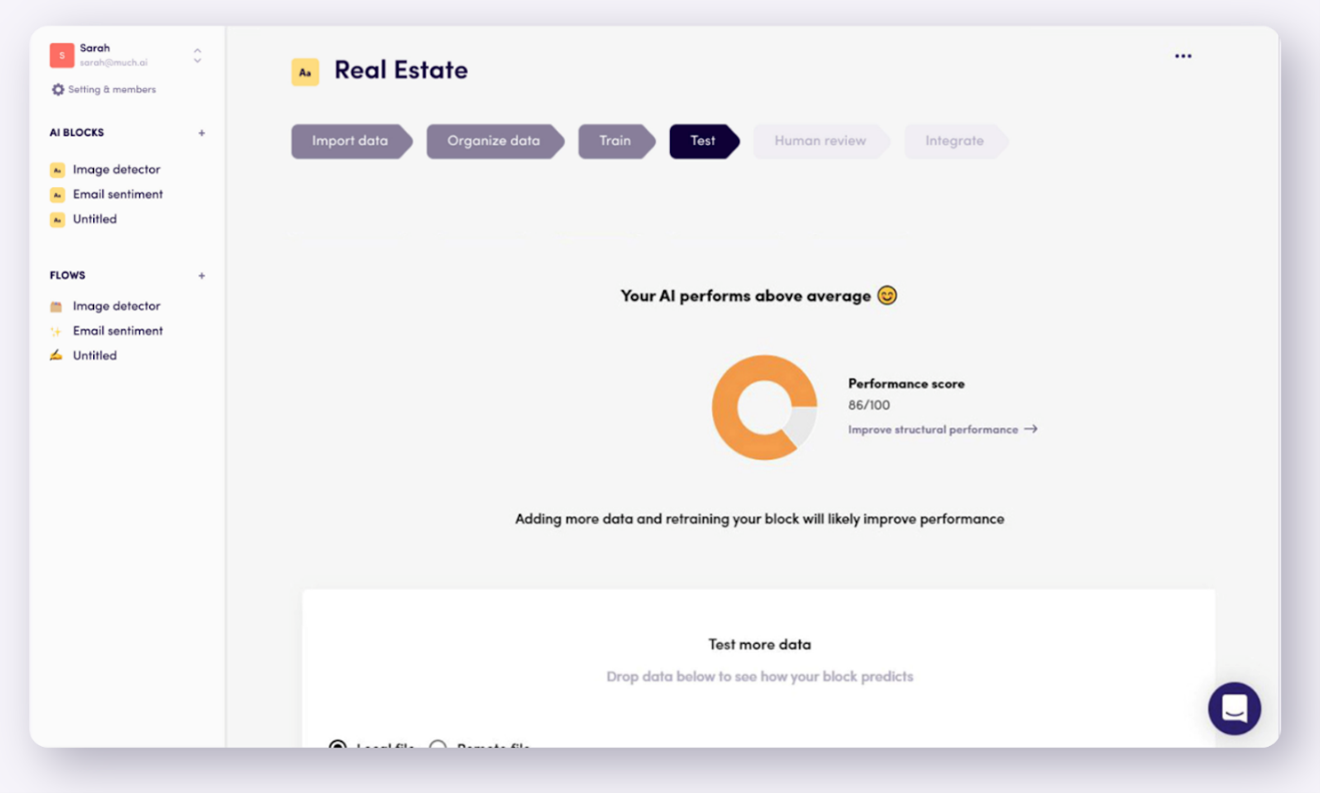 Some SaaS providers may have richer features than others, whilst some may provide more value for money. Mary are well versed in selling their products, so you'll soon discover whether or not the product is for you when browsing their site.
Reputation and popularity
Securing a good reputation is a priority for many SaaS providers because it can help convert leads into paying customers. Whilst the SaaS industry is a profitable one, sales aren't always guaranteed. Many customers only find that they need a product when they reach a certain point in their business lifespan.
That's why a good reputation and popularity within the market is key for many SaaS providers, whether they're new to the industry or not. As a customer, you should be looking at its position in the industry and what businesses or brands they've helped already. Read product reviews and discover how popular they are.
The best SaaS management tools are going to be those that feature on notable sites and that have their own influence. Many of these reviews or listicle blog posts will tend to feature the same SaaS providers.
How it will benefit your current business operations
Scalability is an important element for the SaaS provider to deliver. Many businesses may be relying on the product in order to continue growing.
Think about how your current business operations will benefit from introducing an SaaS solution to your own day-to-day tasks. For example, you may require content for your platforms to be more accessible.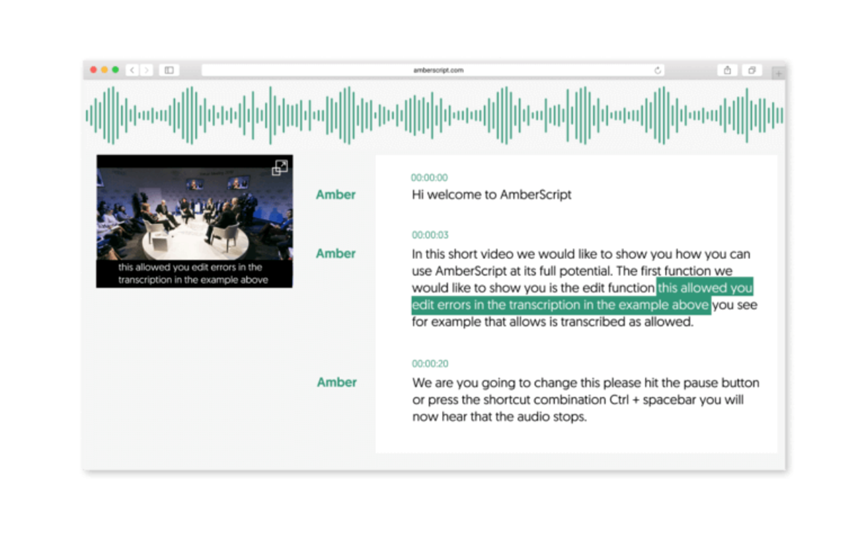 You might decide then that you need a product that helps you work out how to transcribe audio to text? You might invest in an SaaS product that helps you do exactly that without any manual effort from your employees. The benefit is that it saves you time and resources, as well as providing high-quality output. 
Ask for a service level agreement
Negotiating a service legal agreement is important. You should always ask for an SLA when utilising the services of an SaaS provider. Typically, your service legal agreement should provide the following:
a list of the services provided for the money
the availability of the SaaS provider and expected downtime
your company's required availability and downtime limits
procedures for loss of services or downtime
notification expectations from you as the customer
Discussing these with the SaaS provider will help you specify your requirements and what the SaaS provider can realistically deliver to you.
Explore their security and privacy measures
Security and privacy is more important than ever, with 45% of US companies having experienced a data breach. That's a sizeable chunk of the businesses currently in operation and so it's a pretty worrying issue.
It's essential that you are satisfied that the SaaS provider retains the data you hold with them securely, regardless of whether it's sensitive business or customer information. What security protocols do they have in place? What safeguards are in place and who can access the data you provide?
Your security needs might differ depending on what sort of information you're sharing, so pay attention to security and privacy measures offered by the SaaS provider.
Take your time when shopping for an SaaS product in 2022
There's lot of SaaS providers out there, all trying to convince your business to invest in their products. As a customer, you hold the power, so take your time to look at all the options on the market and to compare the options available.
With the right SaaS products in place, you can make a major, positive impact on your business in the short term and into the future!
Copyright 2022. Article made possible by Natalie Redman for SKALE. Natalie is a freelance writer for many clients across multiple industries.