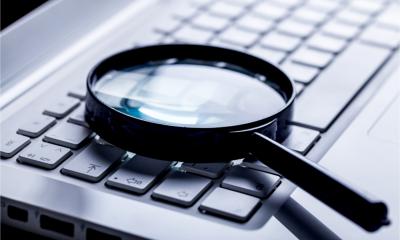 Just as it's natural to see a doctor for regular check-ups, you should also conduct regular SEO audits of your website to ensure that its on-page elements and off-page elements are performing as they should and can be easily found by prospective customers. If your website is poorly optimised, you will lose out on a lot of search engine traffic and may not come to the attention of potential customers.
What is an SEO audit and why is it so important?
An SEO audit checks the ability of your website to rank in the search engine results page (SERP). The audit allows you to look at your website through the eyes of search engines. In order to gain search engine traffic and attract potential customers, your website must be properly optimised for search engines.
Your website audit could be conducted by any number of SEO audit services, such as SEMrush, Woorank, Moz, giving you detailed insights to your website. The site audit identifies areas that require improvements and identifies practices that hinder your website's ranking.
SEO analysis can also help identify any mistakes you are making that can be harmful to your website traffic and hinder your rank in the SERPs. Conducting an audit can reveal problems with your campaigns or strategies that are causing your website to lose traffic.
When you conduct a technical SEO audit, you'll be able to identify any issues with external links that are damaging your ranking. For example, missing meta tags, slow website load time or error messages.
You can also carry out an SEO audit on your competitors' websites. It can give you an understanding of their keyword rankings, SEO tactics, and their most shared content which you could use to boost your SEO actions and results.
Types of SEO audits
There are three main types of SEO site audit: on-page SEO, off-page SEO, and technical SEO.
On-page SEO site analysis focuses on the optimisation of an individual page on a website. The analysis is crucial to figure out if the search engines understand the topic of your content and if the website is recommended for the people as a valuable source. On-page website audit finds the best keywords for the website content, publishes high-quality content with the keywords, and uses good meta tag SEO.
Technical SEO audits aim to improve a site's readability to ensure your site is presenting search engines with high quality. It also relates to site speed, indexing, mobile-friendliness, security, or site architecture.
Off-page site audits aim to build a website's authority and reputation. If there are many relevant sites linking to your website, search engines will view your website as trusted, valuable and established.
How much does an SEO audit cost?
The price of an SEO audit can vary considerably, depending on the form of SEO audit services. If you use a special SEO audit software, you can usually choose from a range of different plans, and the price could vary from £70 to £700. The costs will depend on the number of users, projects, and the depth of the analysis. Alternatively, you could hire a professional, but the price is likely to range from £2,000 to £6,000 per month.
It is also possible to carry out a free website SEO analysis. Google Analytics and Google My Business are free SEO audit tools. A free SEO audit online will save you money.
Sponsored post. Copyright 2022.