Small businesses are preparing for another challenging period. After two years of pandemic-related lockdowns, the Bank of England has warned that the UK could be facing the longest recession since records began, posing all sorts of challenges for anyone running their own enterprise.
Given the gloomy financial outlook, it's wise to prepare for the worst. Fortunately, you can take action to help your business weather an incoming economic storm.
In this article, we explore the ways to make your small business recession-proof.
1. Create a rainy-day fund
Getting a firm handle on your finances is an essential first step. Doing so will help you to budget accurately and save where possible.
From your existing income – after having set aside enough for tax, business expenses and payroll (for any employees and yourself) – you may have some money left over. If you're in this position, you might consider building up a pot you can lean on if you need to.
Creating a rainy-day fund is made a lot easier with digital banking. Many business bank accounts offer dedicated saving spaces allowing you to put money aside.
2. Maximise legitimate expenses
Claiming all your legitimate expenses incurred as a result of your work – such as travel expenses, or equipment purchased to help you do your job – may reduce your tax bill.
Making the most of these expenses means that the profit your business declares will be lower. But there's an upside to this, too – if you operate via your own limited company, this will reduce the amount of Corporation Tax you pay, which will be increasing from 19% to 25% in April 2023. Alternatively, if you work as a sole trader, maximising legitimate business expenses will reduce the income tax you pay on your self-assessment tax return.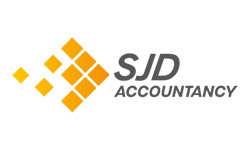 Gain freedom from your figures and get on with what you do best. Sign up for accountancy services from SJD and get your first month's accountancy for just £5. 
SJD will donate £10 to the Trussell Trust when you do. So, share the love and sign up today.
3. Business insurance, for peace of mind
Insurance policies help to protect you and your business from a range of financial risks. For an affordable fee (paid either monthly or annually), you can benefit from peace of mind and financial protection from unforeseen circumstances.
Depending on the clients you work with, your business sector and the business climate you operate in, there are plenty of insurance policies worth considering (and some may even be a legal requirement, like employer's liability insurance). For example:
Tax enquiry insurance: offers protection from HMRC enquiries into your tax affairs
Equipment insurance: protects your business equipment from loss or damage
Public liability insurance: covers the cost of professional representation and liabilities if you're taken to court by a third party, due to injury or damage to their property
Professional indemnity insurance: protects you from claims of professional negligence or negligent advice
Employer's liability insurance: helps cover the costs of legal representation and possible compensation if an employee is injured or unwell due to work
4. Review your pricing
You might also want to consider reviewing your pricing and rates to adjust them in line with inflation, passing some of the additional costs on to your client or customers. Now, this isn't always straightforward, but if done successfully, you'll be better protected from rising prices.
This strategy may be more realistic for freelancers and contractors, however. Engaging a temporary worker is often more cost-effective for businesses than hiring employees. So increasing your fees won't necessarily prevent you from winning new work.
It should be stressed that the same logic doesn't always apply to small businesses, like retailers, where consumer price sensitivity might come into play. So, it's important that you think carefully about this before choosing to act.
5. Sub-contract out work
Sub-contracting out work – provided, of course, that the client agrees to this approach – means that you can offer a broader range of services, and potentially win longer-term projects or larger contracts.
You'll also have to consider how to price your services appropriately so that you still have a reasonable margin. But this tactic can increase your capacity to generate revenue.
Conclusion
Ultimately, the prospect of a prolonged recession is a real worry, but there are ways that you can prepare for and manage such a situation. Reviewing your business practices and refreshing your approach can reduce your exposure in a challenging economic climate.
Copyright 2022. Article made possible by SJD Accountancy.