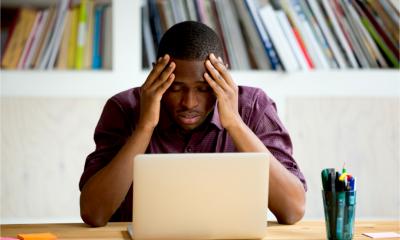 We have all done it at some point. We've all forgotten a password or locked ourselves out of an account by entering the wrong password too many times. Remembering the countless passwords we have for everything from online banking apps to ecommerce store sign-ups is not easy
Recent research from NordVPN revealed that 70% of respondents in the UK had more than ten password-protected personal accounts while 20% had more than 50 such accounts. It also showed that 30% of those surveyed found resetting passwords so stressful it was comparable to the stress of planning for retirement!

We use passwords to protect all kinds of sensitive personal data from online banking and payment apps, to medical and educational records. The risk of this data being compromised by a hacker is one reason password apps are so popular.
The best password apps
LastPass remembers your passwords and other information and stores it securely in a 'vault', which syncs with any device automatically, giving you access to your business passwords wherever you are.
LastPass offers both personal and business plans as well as plans for individuals or families. The personal plans include a free plan for a single person, a premium paid for plan (£2.30 per month) and a family plan that will cover up to six users (£3.07 per month).
The business plans start at £3.07 per user per month. The Identity package includes multi-factor authentication including biometric authentication and costs £6.14 per user per month.
NordPass remembers your passwords, notes and credit card details. It also auto-fills online forms and allows you to access your passwords from anywhere with a single password.
If you need to create a new password, the app helps you generate secure passwords to meet the needs of the site you are signing in to. You can also share your passwords with those you trust.
There are two packages: a free package and a premium packed which allows you to log in on up to six devices at a time which costs from £2.49 a month.
Simple, easy to use and won't break the bank, this is a solid choice. Create and manage groups to give different permissions for different users.
The app also saves password history so you can recover passwords that have been deleted of changed.
There is a choice of packages including a family plan which will cover up to five family members for £4.99 per month. The family plan includes 'personal vaults' so that you don't have to share all your passwords with other family members. It also comes with 1GB encrypted storage for documents.
The business plan is simple to roll out across your team and you can create and manage groups within that team. 1Password Business costs $7.99 per user per month.
Download this free, open-source password manager or install browser extensions for Chrome, Firefox, Safari and a whole host of others to stay safe as you surf. Works on desktop, tablet and mobile.
If you want to protect your team, the organization plans include a free subscription for two users, a Teams Plan which includes five users or $5 per month (additional users can be added for $2 per user per month) and an Enterprise Plan which costs $3 per user per month.
This app lets you automatically generate and save new passwords, and you can store IDs, credit cards, and other business information for auto-filling on any website.
Dashlane offers a free subscription for individuals which will save up to 50 passwords and which can be used on a single device. The Premium plan offers unlimited passwords and use across unlimited devices for $3.33 per month.
Dashlane Business is the only US-patented password manager. It allows you to keep personal and business credentials separate. Like the other apps covered in this article, it also helps you create and share secure passwords. There is a free 30-day trial. Subscriptions cost $4 per user per month.