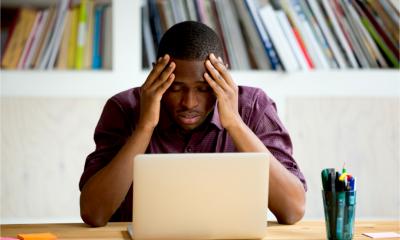 The best business passwords managers make remembering multiple passwords simple – by removing you from the equation. These low-cost, high-security apps provide a single and highly secure place to store your precious business passwords.
Up to 80% of us find it difficult to manage multiple passwords, but with identity theft and online fraud on the rise, it's more important than ever to prioritise your online protection.
Using the same password for multiple accounts is asking for trouble, but with 30% of US and UK users finding resetting passwords more stressful than retiring, it's something most of us are guilty of doing – something hackers know and take advantage of.
The password managers in this round-up provide complete protection across all your devices, including mobile, tablet and desktop. Most of the apps offer a free option and a premium option to choose from. You'll usually pay for your password manager software in dollars, so we've included those figures. (To translate the amounts into pounds, you can use an online currency exchange calculator.)
In this round-up of the best business password managers, we delve into the detail to help you choose one that's right for you and your business.
The best password manager
LastPass securely stores your business passwords and other essential information in a 'vault' which automatically syncs with any device you use, giving you access to your business passwords wherever you are. It's one of the most popular business password managers around.
You can choose from personal, family and business plans. Lastpass pricing is in dollars and so can fluctuate, but you'll pay $3 per month for an individual plan and $4 for a family plan (for up to six users).
Business plans start at around $3 per-user, per-month. Lastpass offers an all-singing Identity package, which includes multi-factor authentication and biometric authentication for around $6 a month.
Like many companies, Lastpass provides a stripped-down free password manager option so you can try the software before you buy
The NordPass password manager can remember your passwords, notes and even credit card details. This intelligent password manager can auto-fill online forms. Using the app, you can access your passwords from anywhere with a single password, and even share them with friends, family and colleagues if you need to.
When creating new passwords, or replacing existing ones, Nordpass can generate highly complex combinations that are near-impossible to hack.
Nordpass offers two packages, a free password manager and a premium package allows you to log in on up to six devices at a time which costs from £1.92. It also offers a family premium package for £3.99 a month.
Simple, easy to use and won't break the bank (or leave it open to hackers), 1Password is a solid and secure choice of password manager for business or home.
Using the app, you can create and manage groups to give different permissions for different users. The 1Password app also saves previous passwords, a handy feature that enables you to recover deleted or changed passwords.
The family plan will cover you for up to five users, at less than £4 a month. The family plan includes 'personal vaults' so that you don't have to share all your passwords with other family members. You'll also get up 1GB of encrypted storage for documents.
1Password's business password manager plan costs $7.99 per user, per month and is simple to roll out across your team or organisation – whatever its size and complexity.
Bitwarden is a free and open-source password manager that will help you stay safe as you surf on browsers such as Chrome, Firefox, Safari. It works across your devices, on desktop, tablet and mobile.
If you're using it yourself, you won't need to pay, but you'll pay $3 a month per-user for a team package. It's not the easiest password manager to use, but it's secure, robust and reliable.
Dashlane is another popular password manager that generates super-secure passwords for use online. You can also safely store IDs, credit cards and other personal and business information for auto-filling whenever and wherever necessary.
Dashlane's free password manager allows you to store up to 50 passwords on a single device for free. Store more, and you'll need the premium option, which is an affordable $3.33 per month.
Dashlane Business is the only US-patented password manager, which is why it's popular among businesses who are happy to pay the $8 per-user, per-month for protection.