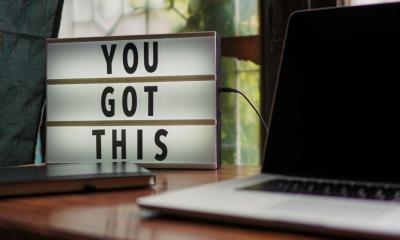 It might feel counter-intuitive to start a business during the coronavirus pandemic but the changing way in which we are living and working as a result of COVID-19 has created new opportunities for businesses to spring up. The changing world has also made many of us reflect on what we really want from life and many people have decided that they want a better work-life balance or a more fulfilling career
If this reflects how you are feeling right now, you are not alone. The Donut website has been flooded with people looking for guidance on starting a business or adapting their existing business so that they can continue trading during the outbreak. We look at some of the most popular types of businesses and searches we are seeing.
Businesses on coronavirus lockdown
Most businesses have been forced to close at some point to limit the spread of the disease since the coronavirus first appeared. This includes:
food and drink venues
pubs, bars, nightclubs
cinemas, theatres, concert halls, and bingo halls
museums and galleries
casinos and betting shops
leisure and sports facilities, gyms and spas
Businesses in these sectors, or who provide products or services to these businesses, have experienced a massive negative impact on their livelihoods as a result of the pandemic. This has encouraged many businesses to rethink their offering and look for new customers.
Starting a business during coronavirus
Starting a business during the coronavirus outbreak is no different to starting a business at any other time. You need to draw up a business plan, work out your start-up costs (which may be minimal if you are operating from home), how you will finance the business and how you will market your business and let potential customers know your business exists. This may be more difficult if you have been made redundant or are managing on a smaller income.
You also need to think carefully about who your customers will be, how you will promote your business and how you will deliver your goods and services. Remember that many people are still required to stay at home (unless they are in an essential role) and social distancing measures may be in place for some time.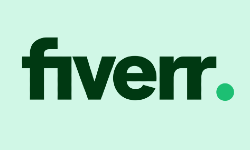 Find a huge variety of design services from brand identity to marketing and advertising design. Whatever your branding and design wishes Fiverr has the talent to bring it to life! Use our 10% discount code DONUTS10 to save on your next job with Fiverr.
Starting a delivery business
Many businesses that usually operate from a bricks and mortar building are coming up with inventive ways to diversify. For example, a local brewery was left with a warehouse full of beer that had been destined for local pubs and restaurants when they were all forced to close. It made a post on its Facebook page asking if members of the public were interested in buying the stock that would otherwise go to waste. They received thousands of replies and cleared all the stock. It proved so popular they are now taking regular online orders and are making deliveries direct to people stuck at home.
A similar picture can be seen across the country with businesses that usually serve the B2B market adapting to serve the public many of whom who are self isolating. Wholesale butchers, bakers, greengrocers, egg and fruit farms are all selling direct to the public. Others are adapting their 'sit-down' food business to offer a delivery or takeway service. If you are thinking of starting or adapting your existing business, see these guides:
Increased business demand due to coronavirus
It's a sad fact that the coronavirus has bought death and dying into households in a way that hasn't been seen in decades. There may be an increased need for certain services and business for a while that you might be able to meet.
It is already clear that, even when the national lockdowns are lifted, it is likely that there will be localised restrictions in the form of tiered restrictions on certain activities. When businesses are allowed to re-open they will want to reassure staff and customers alike that they are safe to visit. It is likely that there will be a surge in demand for specialist, deep-cleaning services.
As people recover from the virus (and other illnesses), there is also likely to be a surge in demand for places for people to recuperate and return to normal.
Starting a home-based business
The lockdown may make some people realise just how much time they spend commuting to work each day. If you have specific skills and knowledge, there are a growing range of businesses and roles that can be undertaken from home.
Starting a hobby-based business
Many people harbour the desire to start a business based on something they love. For those people who have been furloughed by their company or made redundant, now could be the perfect time to start a side-hustle. You can start these at home with little more than some stock and a social media profile. You can then sell your goods via a platform such as eBay or Amazon, Etsy or Not on the Highstreet. If it goes well, you can gradually scale up your business to the point where it could become your main source of income.
Many crafters have turned to platforms like Etsy to provide items that we might never have considered prior to the outbreak including masks and scrubs.
Health and fitness businesses
The recommendation from the government that people continue to exercise in a safe way has made many people with desk-based or indoor jobs to take up exercise for the first time in years. And while gyms and sports stadiums are still on lockdown, many are looking to other sources of exercise that still allow for social distancing. This could present just the opportunity you are looking for.