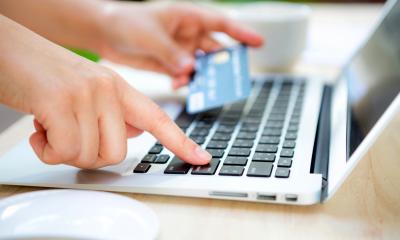 Chris Barling, CEO of ecommerce and EPOS specialist SellerDeck, looks at what a potential start-up owner needs to consider when taking the plunge online
Fundamental to any business - online or offline - is the question of what value you are bringing to your customers. While it's very easy to convince yourself that your business idea is a good one, no one makes a profit without customers. And no one gets customers when there is no reason for them to part with their cash.
So you have to think about which customer needs you are meeting and how you will try to distinguish yourself from the competition. Is it by having a better range in a very specialist field or by providing a service or product that others don't offer? One company I know will deliver a bed the same day that it's ordered - this is its unique selling point.
Having decided on the proposition, when you develop your website you must both support and communicate this proposition, and provide everything possible that the customer needs to make a decision to buy. Put yourself in their shoes - what would you need to know?
Either way, it's good to specialise - particularly when you first start up. It's easier to become an expert, provide great service and compete with the big boys in a narrow niche.
What technology?
In general, you need to pay as little for technology as possible, so that you leave money for marketing. A site needs to look good, but it's possible to spend too much money on design. I've been amazed by how many ecommerce sites are very successful despite having average design. Having a site that is fast, always available and easy to use is probably more important.
Unless you are planning to do something no one has done before, don't let anyone talk you into a bespoke development for your ecommerce store. There are many great ecommerce packages around, and paying through the nose for something that will be less flexible and much, much more expensive long term doesn't make any sense.
Ecommerce systems can sit on the desktop and web server or entirely on a web server. There are pros and cons to each approach, with independence, control and resilience to web-based attacks being the principal benefits of the desktop approach, and easy access from anywhere being the principal advantage of a fully web-based system.
Let the world know
Once you have a site up and running, you need to let the world know. The surest way to do this is through search engine marketing, which enables you to tap into people when they are actually searching for the types of products you sell.
You can also promote your business via social networks such as Twitter and Facebook - although this will take time and dedication.
Priorities
The biggest priorities are a) having something to sell that people want to buy, and b) making sure you can do that profitably. Then you need to focus on marketing and measuring results. If no one visits your ecommerce store, you won't make any sales. These are the areas to focus on.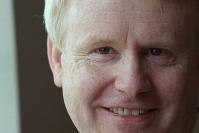 contributor
Chris Barling is the Chairman of Powered Now, a company he co-founded. An enthusiastic entrepreneur and business angel, Chris has a passion for helping small businesses take advantage of new technology. He has over 40 year' experience in the IT industry.