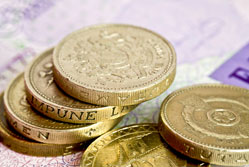 We see it all too frequently, businesses of all sizes getting into financial trouble and struggling to pay their suppliers, the taxman and their own staff. This can happen because the people running the business are so focused on their product or service or customers that they forget to take care of cashflow management, which is key to sustainable growth. Cash is the lifeblood of every enterprise, but although entrepreneurs want to make money, ironically, they sometimes forget about cash.
Recently we saw a marketing services business that made lots of sales and had great service delivery, but could not deliver its services at a profit and made so many mistakes with its invoices that it struggled to get paid, even when the customer was happy with the service. They were growing too quickly and could not manage the business they had become.
We live in strange economic times. Banks are not supporting businesses to anything like the degree the economy needs, while at the same time, too many businesses operate a culture of slow payment to their suppliers. This is a top-down problem. Too many of the largest UK companies pay slowly and this trickles down through the rest of the economy.
This means that you must take care of yourself and implement strong cashflow management in your business. Manage your outgoing payments, while getting everyone who owes you money to pay you as soon as possible.
How to manage cashflow
Improving receivables:
Get customers to pay sooner by offering small discounts (eg 1-2%).
If you have a long-term project with a customer, agree to invoice them at regular intervals – don't wait to bill them until the project is finished.
Ask for a deposit or part payment before you start work.
Carry out background checks on your customers' credit scores.
Send out clear and correct invoices promptly and chase them up before they are overdue.
Stop dealing with and prepare to take legal action against customers who continually fail to pay on time.
Get funding from investors.
Dealing with payables:
Negotiate credit terms with your suppliers. They might offer you special terms.
Lease your equipment instead of buying it. It's more expensive in the long run, but better for short-term cashflow.
Take advantage of payment terms. Pay on the last day via an electronic bank transfer, when the full amount becomes due.
When you buy equipment think about whether it's the right time to make that purchase. Perhaps you don't actually need it or it will be on offer later.
And reflect your cashflow management in a cashflow model, so you know where you stand all the time and can predict and negotiate bumps in the road ahead.
© Michael Austin, founder and managing director of Blue Dot Consulting, a firm of chartered accountants focused on small and new businesses in southwest London.