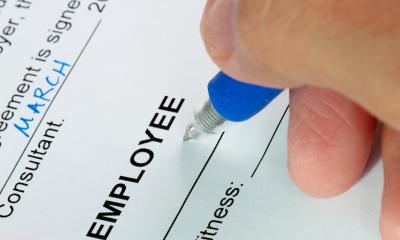 Every employee is entitled to a written Statement of Employment Particulars on or before their first day of work. It is not the same as an employment contract but should outline the main terms and conditions of employment including details of:
name of employee and business;
job title, description and start date;
details of any probationary period;
location, hours and days of the week the worker is required to work and whether they can be varied and how;
details of pay (including amount and frequency);
holiday and paid leave entitlement;
any benefits not covered elsewhere in the statement;
details of any employer-provided training
notice period;
grievance, disciplinary and dismissal procedures (or where to find details);
sick pay (or where to find details);
length of employment (if fixed term or temporary);
pension details;
details of any relevant collective agreements.
[This list is not exhaustive.]
Employers can provide the employment particulars in instalments providing they are all are provided within two months and the majority are provided on or before the employee's first day of work.