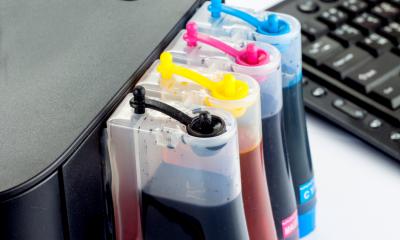 Defrauded, burgled, but not beaten. How John Sollars and his Shropshire-based company Stinkyink harnessed the power of ecommerce to survive and come up smelling of roses
Most people who have not only been swindled out of thousands, but then had stock worth £50,000 stolen by burglars might decide to give up. But John Sollars is one of life's optimists and he's made of sterner stuff.
His may be one of the unluckiest online start-ups ever, but he decided to persevere, putting his experience to good use - and quickly learned how to protect his online business from scammers.
Getting the business started
"I was in my late forties, and I wanted to do something different," remembers John. "I gave up a well-paid salary as a sales director of an independent electronic components company, sold the family caravan and put all my savings and energy into creating and developing my own online business.
"We sell every make and model of printer cartridge, both third-party compatibles and originals. I chose printer consumables after having experienced huge difficulty tracking down the right cartridge for my son's old printer.
"After weeks of brainstorming, I came up with the trading name - Stinkyink. The domain name was designed to make people smile and be memorable."
Fraudulent orders
Only weeks after launch, fraudsters homed in. Initially, the site started receiving small orders to different addresses in the UK, with larger repeat orders each week.
Before realising he was being defrauded, John was servicing eight orders a day. Over six weeks, he shipped £32,000-worth of goods for which he was never paid.
Local police weren't interested. As John explains: "Because purchases had been made by a UK-wide ring of criminals, it was too big a task to file reports at every local police authority. Nothing would have happened anyway, because the individual transactions were low value."
The goods had all been bought on John's own credit cards, because as a new customer, he couldn't open an account with the supplier. And because the fraudulent online payments were 'cardholder not present' (CNP), as the merchant, he was 100% liable.
John adds: "I was sitting with my dog at home when the full enormity of what had happened sank in. I was on the verge on bankruptcy. I had to decide whether to carry on, or go back to a 'proper' job working for someone else.
"But I picked myself up, dusted myself down, resolved not to be so trusting in future - and got on with it."
Fighting back
John threw all his efforts into his business. He used email marketing and search engine optimisation to bring in more customers, and within two years the debts were cleared. Stinky Ink was back in profit.
The run of misfortune didn't stop, however. Less than a year after clearing the debts, Stinky Ink's warehouse in Shropshire was burgled and John's entire stock was stolen.
The police were again not interested, despite the total value of the products stolen being £50,000. Thankfully, the stock was insured.
Amazing customer service
Stinky Ink used Sellerdeck software to built its website, which has now handled more than 100,000 orders. The site, originally designed by John's teenage son, makes it easy and quick for visitors to find and buy what they need.
Orders are processed rapidly. "We can pick, pack and dispatch an order within one minute. I want to exceed the service I expect when I shop online, and believe that we provide an exceptional service. If any order is hanging around for more than a short while I get really cross."
John's three key lessons
"To succeed, you need patience, commitment and hard work. Running an ecommerce business is the same as running any other."
"Always value your stock every month and ensure your insurance policy has sufficient cover."
"Be careful about whom you trust."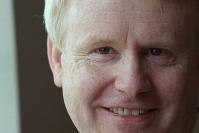 contributor
Chris Barling is the Chairman of Powered Now, a company he co-founded. An enthusiastic entrepreneur and business angel, Chris has a passion for helping small businesses take advantage of new technology. He has over 40 year' experience in the IT industry.