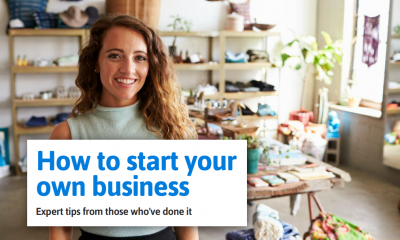 So, you want to start your own business? You're not alone. Thanks to current tech, it's easier, quicker and cheaper than ever to start a business, no matter what your background.
Although it takes hard work and sacrifice, starting and running your own business can be hugely satisfying. All you need is a brilliant idea, and a little help to get the basics right. That's where the Donuts come in. We have a range of advice, tools and resources to help you on your journey.
Why not start by downloading our start-up guide below and joining our Facebook group the Donut Small Business Collective. Or check out the Start-up Business Course - an online training course taking you through the most common challenges start-ups face.
How to start a business
Our free start-up guide guide gives you the lowdown on all the key issues when starting a business, including advice on:
getting inspired
understanding your customers
how to manage your business costs
branding and marketing your business
taking on staff.
To download your free guide to starting a business, please complete the following details: