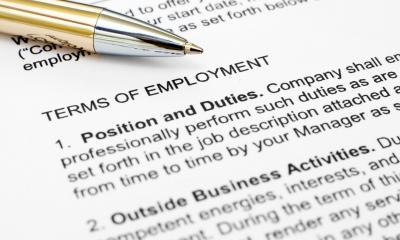 An employment contract exists the moment an employee accepts a job offer regardless of whether you provide a written employment contract or not.
In addition to any written job offer, the terms of the employment contract can be affected other employment documents (such as a job description), a verbal agreement or by employment practice.
You must ensure your employment contract does not override an employee's statutory rights (such as the right to a minimum wage, sick pay or certain types of leave). You should seek tailored legal advice about employment contracts.
Employment contract templates
To help save you time, money and hassle we've partnered with Simply Docs who provide readymade templates so you don't have to create your own. All documents are drafted, reviewed and updated to a high standard by legal experts at Simply Docs.
Get your employment contract templates, with unlimited access for one year, for £30 using the code SLD7948.S.