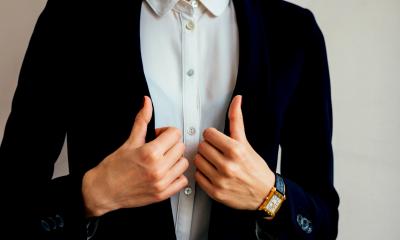 If TV shows such as The Apprentice are to be believed, the way to succeed in business is to 'act like a man', but does this simply fuel a long-outmoded myth? To find out, we spoke to award-winning entrepreneur Michelle Mone, Karen Gill of awards and membership organisation everywoman and leading enterprise academic Professor Susan Marlow
Even if you are female, if you want to get ahead in business, it seems you must 'man up', 'grow a pair' and otherwise 'act like a man'.
Week in, week out, candidates on The Apprentice seem full of testosterone (and other stuff, too). Each episode, we witness their aggression, rudeness, competitiveness, obstinacy, oppressive self-belief and unwillingness to consider other people's views. This behaviour, we are widely led to believe, is 'male'. The Dragons (of Den fame) are also notoriously brutal when it comes to negotiating deals and exposing weakness.
But, in truth, does this 'macho' behaviour belong in the past, and could 'female qualities' enable far greater success? Maybe the whole idea of gender-specific traits is bogus? We speak to three experts to find out.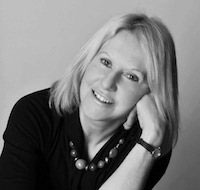 Professor Susan Marlow - Professor of Entrepreneurship at Nottingham University Business School, former editor of the International Small Business Journal.
"The idea that certain personality or character traits are gender-specific is ridiculous. If aggression was 'hardwired' into men, for example, all men would be aggressive. They're not. Many men are sensitive, nurturing, collaborative, etc - this isn't exclusive to women. And some businesswomen act very aggressively, of course.
"The myth of gender-specific character traits is reinforced in the media. Some programmes appear to support the view that women must 'act like men' to succeed. It's not just the media, though. Constructed ideas about gender are instilled into us at school and in the home, and that carries on into adulthood - in the workplace.
"If I'm honest, I don't watch many of these 'business reality' programmes - they make me want to throw things at the TV. They're created to entertain, that's all. If they accurately reflected the reality of running a small business, they'd be really boring. I suspect Apprentice candidates are chosen because they conform to stereotypes of would-be 'entrepreneurs' - they're 'ideal-type replications'.
"In truth, none of the qualities or attributes needed to run a business are gender-specific, yet women make up about a third of the UK's self-employed population. That's not because they're inferior to men; it's because various factors act as a barrier - looking after children being one. There are fewer women in the workforce anyway - about 88% of men are economically active, compared to 76% of women. The main sectors where self-employment is more common tend to be male-dominated too - construction, for example.
"All the evidence shows that there aren't any significant performance differences between businesses run by men and women. When they do become entrepreneurs, women are just as good at it as men."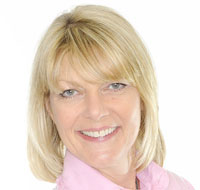 Karen Gill MBE of everywoman, a membership organisation that champions the advancement of women in business.
"Too many TV programmes perpetuate myths about how men and women need to behave in business. I'm a big fan of Karren Brady - it's such a shame that the candidates on The Apprentice don't use her as a role model.
"Some of the candidates' behaviour is appalling - often it shows how not to do it. I'm sure a lot of it is down to editing, and possibly they're encouraged to act that way. And the programme attracts a certain type of person who is seeking that profile - it doesn't represent the diverse range of business owners. It's entertainment.
"Attaching traits such as aggression, determination, willingness to ignore other people's input to men and softer character traits to women is extremely problematic. Most of us display so-called 'masculine traits' at times, and 'feminine traits' at others, but mostly we operate somewhere in the middle. There are businesswomen who are extremely forceful and uncompromising, as well as men who don't go in for 'alpha male' behaviour.
"I think people - men and women - in certain sectors also are more likely to display what are perceived to be 'masculine' traits, but in other sectors that just wouldn't work at all. Successful entrepreneurs balance so-called 'masculine' and 'feminine' traits.
"Things have moved on enormously and the world of business is much more diverse now. Businesspeople have to be more empathetic, more culturally aware and sensitive - more willing to collaborate, too. It's not like 30 or 40 years ago, when the world was run by white, middle and upper class men.
"Those who enter our awards prove that women don't have to display stereotypically 'male' behaviour to succeed. Every day we meet fantastically successful and inspiring businesswomen who aren't aggressive, pushy or any of those things.
"There's definitely room for a more realistic portrayal of business in the media - it's coming already. I really enjoyed the Peter Jones Meets TV series on BBC 2, where he interviewed John Timpson, Judy Naake, Laura Tenison and others. As highly successful entrepreneurs, they're aware that you need a diversity of qualities. The series was extremely insightful and offered a much more rounded view of successful businesspeople.
"The Apprentice is an entertainment programme - it is very entertaining, I watch it. But I don't think people should look to the candidates for guidance on how to succeed in business."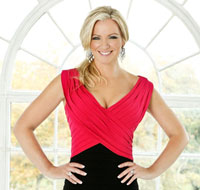 Baroness Michelle Mone OBE - Entrepreneur, founder and co-owner of multi-million pound lingerie company Ultimo.
"Things have changed dramatically for women in the workplace since the last century in terms of equality and opportunity. Women are stronger, more entrepreneurial and more 'go-getting' than ever. However, men and women still seem to struggle with where and how femininity fits in.
"Take a recent final of The Apprentice, for example. The two finalists, Leah Totton and Luisa Zissman, were young, beautiful, sexy and smart - the very personification of the idea of 'having it all'. Yet they attracted a flurry of criticism and were even labeled 'tawdry' and 'fame hungry'. Their skills were criticised and hoards of men and women took to Twitter to question their suitability. Did everyone forget that one of them runs three successful businesses, while the other is a doctor?
"Granted, Leah and Luisa don't reflect the majority of businesswomen that I meet each day, but they are walking proof that women can be strong, successful and feminine.
"Being tall, blonde and someone who enjoys dressing glamorously, I've experienced it all my life. Walking into banks or into board meetings when all the people around the table are men, I've seen eyes roll; I've felt marginalised and judged by my appearance. To be honest, it only makes me work harder, be better prepared and speak with even more conviction and professionalism - while wearing my best skirt suit and Louboutins.
"Perhaps there's a case to argue that over the years, since we first started burning our bras, women have tried so hard to be as successful as men that many women have tried to mirror them and their masculine traits. Personally, I think it's time women stopped trying to man up and instead let their female side shine through.
"Can you be sexy and successful? Absolutely! Just ignore the naysayers, stick on some lippy and a pair of heels and be proud to be a woman in the workplace. It's all there for the taking."
Women in business
According to the a 2018 report published by the Women's Business Council (WBC), which was established by the government in 2012, men are twice as likely as women to set up their own business. However, since the WBC first started reporting, there has been a significant increase in the number of women in self-employment. In the five years since the first report was published the number of women as a percentage of all self-employed, has increased from 30.5% in 2014 to 33.2% in 2018.