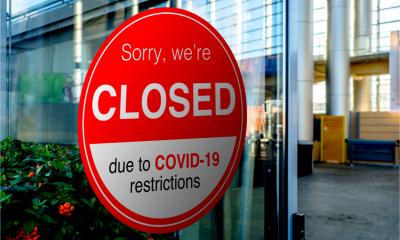 There is a vast amount of coronavirus information for businesses. Below we have compiled some particularly useful links, including sets of FAQs, with some interesting 'Other support' at the end.
COVID-19 support for limited companies
Coronavirus Job Retention Scheme - HMRC reimbursement of up to 80% of furloughed workers' wage costs. The scheme was originally intended to run for three months but subsequent extensions mean it will now run for 12 months until the end of April 2021. See these FAQs. Here is the Acas free-to-download furlough letter template.
Coronavirus Business Interruption Loan Scheme (CBILS) - provides the lender with an 80% government-backed guarantee on a range of financial products that are interest-free for the first 12 months, delivered through over 100 banks and other lenders. See these FAQs. There are separate finance arrangements for larger firms. Also, Prince's Trust has a relief fund for 18-30-year-olds.running a business.
Bounce Back Loan Scheme - Businesses will be able to borrow between £2,000 and £50,000. The loans will be interest free for 12 months and no repayments will be due in the first 12 months. The Bounce Back Loan scheme opened on 4 May 2020. You can apply online by completing a short form.
Deferred VAT payments - of payments due between 20 March 2020 and 30 June 2020 (but you still submit the VAT returns). Businesses that deferred their VAT payments now have the option to pay in smaller payments up to March 2022. Those that can pay their deferred VAT can still do so by 31 March 2021.
HMRC Time To Pay for taxes generally. The HMRC helpline is 0800 0159 559.
Statutory Sick Pay (SSP) - reclaim employee's coronavirus-related SSP for two weeks. See this SSP factsheet and FAQs.
Business rate relief and grants for retail, hospitality, leisure and child-care nursery businesses - no business rates payments for 2020/21.
Rates relief and grants for businesses paying little or no business rates - for example, 100% relief for businesses in England with a rateable value up to £12,000.
Extension to file accounts - 3-month extension to file accounts with Companies House.
Eviction protection for commercial tenants - who cannot be evicted for missing a rent payment for the next three months.
Residential landlords can claim a 3-month mortgage payment holiday if rent cannot be paid.
Exporters can get help from UK Export Finance's Export Working Capital Scheme and other support measures (see section 2.1).
Redundancy payments financial assistance may be available from the Redundancy Payments Service, in limited situations.
Businesses that are open must follow government guidelines on new work practices such as social distancing.
Support for Personal Service Companies (PSCs)
A limited company with a single shareholder and director (often referred to as a PSC) is eligible for all of the above schemes. The problem is that the director of a PSC is typically paid mainly in the form of dividends (to save tax) and the government schemes to support salary payments do not cover dividend payments. So during the coronavirus pandemic, many PSCs will be wishing they were self-employed, so they could access financial support. Many contractors will 'fall through the cracks' in support.
Delay to IR35 tax reforms - now scheduled for 6 April 2021 (the reforms mean that someone working like an employee, but through a limited company, will be taxed like someone employed directly).
Support for the Self-employed (sole traders and partnerships)
Self-employment Income Support Scheme (SEISS) - a grant of up to 80% of trading profits. This scheme was originally only intended to run for three months but has been extended.
Access to Universal Credit - temporary changes to these entitlements allow self-employed people on low incomes to access financial support. Helpline: 0800 328 5644.
Deferred Income Tax payments - you can delay making your second payment until 31 January 2021. The COVID-19 HMRC helpline can assist self-employed people with outstanding tax liabilities: 0800 0159 559.
Just like limited companies, sole traders and partnerships are potentially eligible for much of the government support above.
COVID support for specific sectors
Sector-relevant information from is available from several organisations. For example:
Other support during the coronavirus pandemic
All sorts of regulations, licences, fees and deadlines have been relaxed, so it is also worth looking at the GOV.UK website and your local council website.
National and local small business organisations are also providing advice too including The Law Society, ICAEW and Chambers of Commerce.
Acas have produced advice for employers and employees.
Banks' offer a range of support packages, including repayment holidays and reduced or fee-free periods, eg Barclays, HSBC, Lloyds (including this guide), NatWest, Santander, TSB.
The Association of British Insurers (ABI) have produced Business insurance FAQs, including cover for business interruption due to a 'notifiable or infectious disease'. However, most commercial insurance policies (including for denial of access) are highly unlikely to cover COVID-19.
Company Rescue has produced advice for companies and directors worried about the impact of coronavirus.
The mental health of business owners and employees has become an increasing concern for many as the impact of the pandemic goes on. Mind has produced advice on taking care of mental health as has the NHS.
Rules and support vary depending on where your business is based: