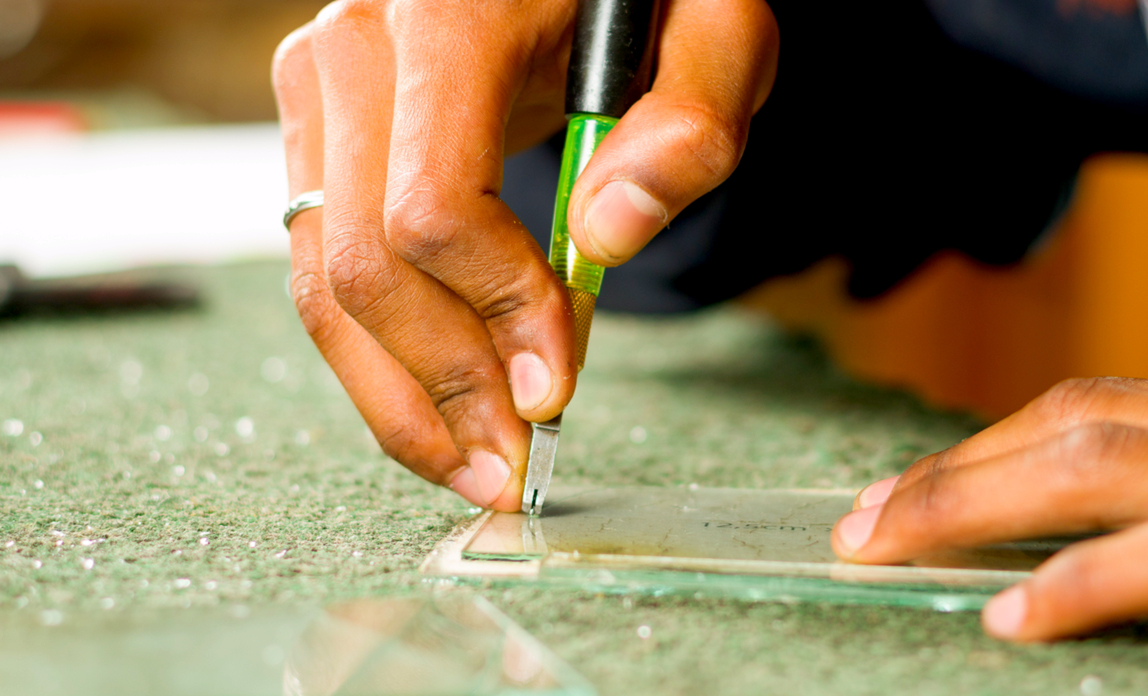 Tony Palmer talks about setting up his olderpreneur business following a period of illness
"I'd been unwell for a couple of years and was finally diagnosed with ME — or chronic fatigue syndrome, as it's also known.
"My employer knew what was going on, but I was dismissed and the Job Centre didn't give me much hope of finding a new job at the age of 52. There's a bias towards younger people, so starting your own business can be the best option for many over-50s who lose their jobs.
"I'm quite gifted at working with my hands and did glass-engraving as a hobby, so I decided to try to turn it into a viable business.
"I lost my job in April 2008 and I started my business some five months later, after using the time to do research and set the business up, really.
PRIME opportunity
"I contacted PRIME (a charity that provided advice about starting a business to the over-50s). It was a good starting point. They advised me to contact other organisations such as HMRC, which offers seminars on VAT, starting your own business and keeping your own books. PRIME also pointed me in the direction of my local enterprise agency, and while I was there I found out about a local business club I could join.
"PRIME understood what potential problems I would face and provided advice about what I could do.
"I don't feel I've faced any age-related challenges — people should realise age is a perceived barrier rather than a real one. I haven't had to approach the bank for finance, so I don't know if my age would have influenced their decision whether or not to lend me money. I used my own money to fund the business. Perhaps if I was younger, I might not have had the cash to do that.
Older and wiser
"A younger person may have the added pressure of young children, which older business people don't usually have. Olderpreneurs also tend to be more cautious about managing money, I'd say, which can be a great benefit.
"During my career I've done many jobs. This gave me a lot of experience I could bring to my business. I was an electrician; I've worked in a warehouse; I worked for the ambulance service, too. In the jobs I've done, I had loads of experience of working with computers and I've done admin work, both of which proved very useful to running my own business.
"When I meet other business owners of my age and they say they've been going for 15 or 20 years and they've got 15 employees, I think 'I'd love to be in that position'. But there's nothing I can do about it. It's also crossed my mind that by the time my business starts to really get prosperous, it'll probably be time for me to retire.
"In hindsight, I should have started the business 20 years ago. However, I did what I did and I started when I started, because that's when I really had the impetus to start working for myself."
Tony's three key lessons
Don't see your age as a barrier.
Contact your local business support organisations, they can provide loads of valuable information and help with networking.
Get dependable advice on the viability of your business idea before investing your life savings into it.