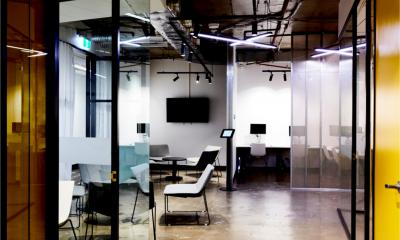 **NOTE: In response to the national lockdown in England and the ongoing impact of the crisis, the furlough scheme will run until 30 April 2021.
The government introduced the Coronavirus Job Protection Scheme in response to the difficulties facing employers as a result of the COVID-19 outbreak. The scheme allows employers to furlough staff. But what is furloughing and how is it different to making staff redundant? We answer your frequently asked questions.
What does furlough mean?
If you furlough staff, you are essentially putting them on a temporary leave of absence (instead of making them redundant). Furloughed staff remain on the payroll, in a similar way to employees on gardening leave, but with the intention that they will return to their normal work when the situation improves.
Furloughing staff would normally be in response to extreme economic circumstances.
I've heard there's a furlough scheme. What is it?
The government launched the Coronavirus Job Protection Scheme. The scheme allows eligible employers to claim a percentage of furloughed workers wages up to £2,500 per month (plus the associated employer national insurance contributions and employer automatic enrolment pension contributions). Unlike some of the other government support packages this is a grant, not a loan. This means the money you claim does not have to be repaid.
The original aim of the scheme was to prevent mass unemployment as a result of the COVID-19 pandemic. However, the guidance makes it clear that any employer that cannot maintain their current workforce because of the coronavirus pandemic can furlough staff and access the scheme.
I've heard the scheme has changed. What are the changes?
The government has made a number of announcements and changes relating to the Job Protection Scheme over the months since it was launched.
Originally, employers could apply for a grant to cover up to 80% of wages for employees who were not working but were kept on the payroll, up to £2,500 per employee a month. When it became apparent that the crisis was still causing issues, the scheme was extended (with some modifications including the requirement to make increasing contributions towards the costs of furloughed staff).
Other changes have allowed employers to return workers on a part-time basis since 1 July. Employers pay staff normal wages for the hours worked and claim from the furlough scheme at the furlough rate for those hours they were not working (subject to the same caps). You can claim 80% of an employee's usual salary for the hours they are furloughed, up to a maximum of £2,500 per month. You can furlough employees for any amount of time and for any work pattern and can claim the grant for the hours they do not work.
You can furlough employees who were employed on 30 October 2020 and for whom you have made a PAYE RTI submission between 20 March 2020 and 30 October 2020 declaring earnings for that employee. This might vary if you made employees redundant, or they stopped working for you and you have re-employed them.
All employers with a UK, Isle of Man or Channel Island bank account and UK PAYE schemes can claim the grant. You do not need to have previously claimed for an employee before the 30 October 2020 to claim.
What is the Job Retention Scheme?
The Job Retention Scheme was intended to replace the furlough scheme by paying employers £1,000 for each employee that they bring back to work and continue to employ while the economy recovers from the lockdown. The Job Retention Scheme has now been dropped as the furlough scheme has been extended instead.
What is the point of furloughing staff if I still have to pay them?
The Coronavirus Job Protection Scheme allows you to retain staff that you might otherwise consider for redundancy. It allows you to claim for a percentage of furloughed workers wages meaning you can keep them on without having to cover the cost. It also means employees keep their job until the economic picture improves.
Do I have to pay national insurance and pension contributions while workers are furloughed?
You must deduct and pay income tax and employee and employer National Insurance contributions on the full amount that you pay the employee, including the furlough pay element of payment. These payments must be reported to HMRC via a Full Payment Submission (FPS) on or before the pay date.
Which employers are eligible for the Coronavirus Job Protection Scheme?
Any employer that was running a PAYE scheme on or before 30 October 2020 with a UK bank account can apply of the scheme (regardless of size). The scheme is open to businesses, charities, recruitment agencies (where the workers are paid through PAYE) and public bodies. Companies that have entered administration will also be able to access the scheme via their company administrator.
Which employees can be put on furlough?
You can claim for employees on any type of employment contract, including full-time, part-time, agency, flexible or zero-hour contracts. You must have made a PAYE RTI submission between 20 March 2020 and 30 October 2020 declaring earnings for that employee.
Employees who are on sick leave or self-isolating as a result of coronavirus, may be able to get Statutory Sick Pay (SSP). If want to furlough an employee for business reasons and they are currently off sick, you can furlough them but they should no longer receive sick pay as they would be classified as a furloughed employee. You can also furlough employees once their sick leave has ended. Employees who are 'shielding' on government advice can also be placed on furlough.
Employees must be consulted on your plans to furlough staff and must agree to be furloughed. You must agree this in writing (which can include in electronic form) to qualify for the Coronavirus Job Protection Scheme. You may have to consult collectively and include a union in your consultation process. Where employees do not agree to be furloughed, you can dismiss the employee as redundant.
It may be helpful to follow a similar process to redundancy when deciding which employees are put on furlough. Bear in mind that equality and discrimination laws still apply.
Can an employee put themselves on furlough?
No.
I have heard I can re-employ an employee that I made redundant and put them on furlough. Is that true?
Yes. You employees who were on your payroll on or after 23 September 2020 can be re-employed and put them on furlough. This applies as long as the employee was employed by you on September 23 2020 and you made a PAYE RTI submission to HMRC between 20 March 2020 and 30 October 2020, notifying a payment of earnings for that employee.
How long can I put employees on furlough for?
The minimum period of furlough is three weeks. Employees can move in and out of furlough as business circumstances change. They can also be furloughed multiple times providing each period lasts a minimum of three weeks and furlough periods can be contiguous.
At the end of the furlough period, employees can be made redundant if trading conditions have not improved.
Do I need to alter my furloughed employees' contracts?
Employees must be consulted and agree to be placed on furlough in writing. The agreement can be made 'electronically' if necessary. You can also make any necessary changes to the employment contract by agreement. For example, if the current contract does include provisions for layoff you will need to agree that the employee will be furloughed due to lack of work.
What must I include in a furlough letter?
Understandably, as furloughing staff is a new concept to many businesses here in the UK, many are unsure what they must include when furloughing staff. To save time, and ensure your template complies with employment law, the safest option is to use a pre-prepared template. Acas has created a Furlough agreement letter.
Do workers continue to accrue holiday?
Yes. As they are still employed by you while on furlough, they will continue to accrue holiday in additional to any of their normal employment rights as usual. Special provisions have been introduced during the coronavirus outbreak which will allow workers to roll over up to four weeks' unused holiday over the next two years (usually only one week's leave may be rolled over from one year to the next).
Can I ask workers to use their holiday?
Yes. Equally, employees who have already booked annual leave can take the leave as planned. If they take holiday, they must not be disadvantaged as a result of the coronavirus. They must receive their normal holiday pay rate (rather than the 80% pay they receive while on furlough) for any statutory holiday they take (up to 5.6 weeks' per year). However, you will not be able to claim any money to top up the payment for any holiday taken from the furlough scheme. You will have to make up the difference.
You can also restrict holiday if there is a genuine business need. A temporary measure has been introduced allowing workers to roll over up to four weeks' unused holiday over the next two years.
What happens if an employee goes on maternity leave while furloughed?
Workers taking parental leave (maternity, paternity, adoption, shared parental leave or parental bereavement leave) on or after 25 April 2020 must not be disadvantaged simply because they are on furlough. Employees who go on maternity, paternity or any other parental leave on or after 25 April must have their pay calculated on their usual earnings (not 80% they receive under the furlough scheme).
How much can I claim from the Coronavirus Job Protection Scheme?
The scheme allows you to claim up to 80% of each furloughed workers' wage, capped at £2,500 per employee (plus employers' national insurance contributions and employers' pension contributions under auto enrolment) for the hours not worked. This must be paid in its entirety to the employee. You pay employees as normal for the hours they work and are not furloughed.
You cannot claim for the cost of non-monetary benefits including benefits in kind. You must continue to provide those to employees unless you come to an agreement with your employees.
How do I claim the Coronavirus Job Protection Scheme?
You make a claim for your furloughed workers' wages online. Before you make your claim, you will need:
to check if you and your employees are eligible for the scheme
to work out how much you can claim
certain information PAYE information
Once you have submitted your claim, you will be taken to a confirmation screen containing your claim reference number. You should print this screen or take a note of the reference number as you will not receive an email confirmation. You should also retain your calculations.
How do I work out how much I can claim under the furlough scheme?
HMRC have produced guidance and an online calculator you should use to check how much you can claim before you submit the claim.
When will I receive my payment?
HMRC will verify your claim and you will receive payment within six working days. Do not contact HMRC before this time as they will not be able to assist you with your claim.
You cannot delay payments to your workers. You must continue to pay staff according to their normal payroll timetable. This may cause some cashflow issues while your claim is processed. You can backdate your claim to the date the workers were furloughed.
Payments may be withheld or may need to be repaid if your claim is based on dishonest or inaccurate information or if it is found to be fraudulent.
Are furloughed workers allowed to work for the company while they are furloughed?
You can furlough workers for any amount of time or shift pattern. You must pay staff 100% of wages for any hours they work, but can claim the furlough scheme for any hours they are not working.
Can my furloughed workers work elsewhere while they are furloughed?
Yes, providing this is allowed for in your employment contract. You may want to agree an amendment to existing contracts with your workers as part of your furlough consultation negotiations. You might prohibit work for competitors but allow other work. For example, to work in key industries and roles such as care work, food production and delivery.
Can my furloughed workers do voluntary work?
Yes, so long as the work does not provide a service to you or generate income for your business.