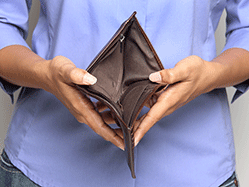 One of the earliest challenges faced by all start-ups concerns finance. No matter how great an idea you've had and no matter how well thought-out your business plan is, you'll need to have enough funding to get your fledgling venture off of the ground.
Maybe you've pursued crowdfunding, borrowed money from friends and relatives, perhaps even turned to a high street bank for a business loan, or approached alternative finance providers for help. Whatever route you've chosen, before long you and your business will have to face the same daunting question – what to do when this money has run out?
You'll hopefully be self-sufficient
Start-up funding is intended to give businesses a chance to get off the ground, of course. In the very earliest stages of a business's life it's almost guaranteed to be operating at a loss, and those expenses will need to be covered somehow.
You might need to invest in premises, staff, equipment and more besides, so start-up finance is a necessary step in order to see your business through those hard, frightening and exciting early months.
If all goes to plan, start-up funding should act as a stepping stone to help your business to become self-sufficient before the cash runs out completely. Very few start-ups operate at a profit for the first few years, but if you've played your cards right, you'll be breaking even before your start-up funds are all spent.
You can actively pursue growth
It's possible to pursue growth during the period when many fledgling firms find it difficult to compete, even when a challenging economy makes business opportunities difficult to come by.
Building momentum can be difficult at this stage, but if you've got the right people around you and have built a team of committed, hardworking individuals, it's eminently possible to get moving in the right direction once more. Sometimes, however, it's necessary to pursue another form of business finance if you are to move from stagnation to expansion once more.
You may need more financial assistance
The business world is built on finance, and until a business has reached the stage where it is sufficiently profitable to sustain itself and grow, it must rely on the assistance of small-business finance facilities instead.
Invoice finance providers offer facilities that can fund growth, based on your business's internal sales ledger. Alternative lending options such as invoice finance and discounting are more flexible and thus more suitable for growing companies than traditional bank loans, so if you're looking to move your business forwards without incurring additional debts, you're likely to benefit significantly.
You could also look at peer-to-peer lending (ie the lending of money to unrelated individuals without going through a traditional financial intermediary), crowdfunding (ie the collective cooperation, attention and funding by people who pool their money and resources together to support other businesses or organisations) or possibly an overdraft.
The period immediately following your business' first few months can be intimidating and confusing, and it may seem as though the last thing you want to do after your small business funding has all been spent is pursue yet more finance. Sometimes, however, it's necessary to take the bull by the horns and actively pursue growth in order to spare your business from years spent merely treading water and making ends meet.
Blog provided by David Richards of Gener8 Finance Ltd.