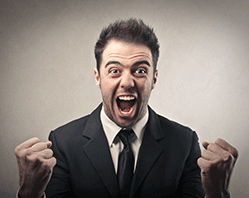 Happy employees are usually productive employees. If they believe they're valued and an integral part of your business, employees will be more inclined to work harder because they will feel they have a personal investment in their role. Inspired by The Happiness Project by author Gretchen Rubin, here are five ways to try to ensure your people remain happy and well motivated…
1 Give employees more control
Rubin says happiness is affected by a sense of control, so where practical try to give your employees a choice over what they do and when. Some businesses have flexible project management roles that are adopted by different employees or teams on a project-by-project basis. On a simpler level, giving your employees control over what they wear and how they decorate their workspace can also inspire happiness. Employees who feel their individuality is crushed by their job may soon leave.
2 Don't waste time
Tight deadlines cause stress, yet they're necessary for successful businesses. What is unnecessary, however, are long meetings where nothing gets decided. Cut meeting times in half by having specific topics decided beforehand, a time limit that is rigidly stuck to, and clear and concise actions so that everyone leaves knowing exactly what they have to do and for when. Keep all employees in the loop about important matters so that every team member knows exactly what stage of the project they are on. Set realistic targets and stick to them.
3 Give rewards and celebrate successes
Take some chocolates into an arduous meeting; remember employee's birthdays; organise office trips or team building activities. Even little rewards can achieve big results. Such small gestures contribute to an overall sense of value. Hosting a surprise office party in the middle of the day can be a great way to break up the working routine and re-energise your employees. Don't see such activities as a waste of time, they're important for employee happiness and productivity.
4 Encourage a feeling of community
Make your business more than just a place to work. By inspiring a feeling of community, your employees are more likely to work together, help each other and look forward to coming to work. This can also spread to your local community – get involved in charity fundraisers, sponsor events and take part in team races and other activities. This will not only get you noticed, but also make your employees feel proud of where they work.
5 Promote health and happiness
Invest in decent chairs and educate your employees about exercises and stretches to relieve tension and retain energy. Make use of the other businesses nearby; perhaps speak to a local gym or exercise class to get discounted deals for your employees. Educate them on the importance of healthy living (but practise what you preach).
If your employees are miserable, they're likely to convey this to others and it will also be reflected in their attitude, which will affect their performance. If you employ people, place their satisfaction at the top of your priorities. Make them feel valued and that they have a stake in the future of your business. Then you can work together to make your business a success.
Blog supplied by Sophie Turton of Crunch Accounting.