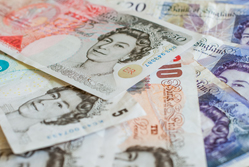 Battle lines have been drawn in the entrepreneurial world, with venture capital squaring up to its penny-pinching cousin, bootstrapping.
Before budding entrepreneurs can reach the dizzying highs of business triumph, they must first launch their idea off the ground, and this requires finance. Venture capital (AKA private equity) is hard to obtain, competition is immense and investors can be reluctant to hand over their capital without evidence that the business can work and eventually bring a return. Most start-ups must go through a phase of bootstrapping before they can prove to investors that they are a good bet. The question is - can bootstrapping successfully continue indefinitely?
Bootstrapping means entrepreneurs going it alone, by whatever means possible. This can involve tapping into savings and accumulating private debt, including loans and borrowing on credit cards. It is clear that if bootstrapping goes wrong, it can go terribly wrong for the individuals involved.
However, there are also many positives associated with bootstrapping. Bootstrapping does not mean sacrificing equity, and it allows entrepreneurs to keep control of their business. This can seem undeniably appealing; the dream of starting your own business is, after all, about freedom. Bootstrapping allows business owners to call the shots (and, perhaps, make their own mistakes).
Investing personal finances arguably promotes caution, and a real consideration regarding where money is being spent. When their livelihood and savings are on the line, people tend to think through every business decision with precision. Lastly, when you bootstrap there is only one possible source of income, and that is your customer. Pleasing the customer is an essential element of business that many failed start-ups somehow seem to have missed, and bootstrapping can help prevent this. Yet, for many businesses, a point is reached when the credit cards are 'maxed', when customer revenue cannot come in fast enough and at that time growth crawls. Bankruptcy is a real possibility and driving the business forward seems unfeasible.
It is hard to obtain venture capital backing, but it is also hard to grow your business at a sufficient rate without it. Focussing on building the product is not enough, marketing and sales must be grown if the business is to succeed. The fact of the matter is it takes money to be noticed.
Hiring is affected, too. When candidates look for a job with a start-up, they need to know that the business they might join is financially secure, with viable plans for growth. Investors can provide credibility and reassurance. Joining a start-up can feel like a risk to many, and if the business is stagnant and relying on personal investment to stay afloat, it may not seem like a risk worth taking. For business to attract the best, they need to not only be ambitious, but also have the finances to back up their ambition.
It is all about the rate of success. If your business survives bootstrapping financially, it still faces the hurdles of sustained growth and marketing without an influx of investment. When it comes to starting your business, bootstrapping is for the beginning - otherwise it can be the end.
Copyright © BlueGlue 2014