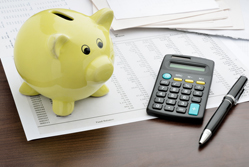 As a business owner, I constantly remind myself of the age-old adage: "Turnover is vanity; profit is sanity; cash is reality." At my start-up, whether we're riding a wave or encountering a turbulent period in our growth, one question is always raised whenever a management meeting takes place: "How can we tighten our belt and cut out unnecessary expenditure?". Here are my tips:
Share space and costs
When starting out, be very modest with your workspace. Share space with other new and established businesses to keep your costs down. A shared workspace enables you to explore ways of sharing costs beyond rent. You can consider things such as promotional initiatives. We've enjoyed great success with sharing stationery, printers, secretarial support and we've even produced co-branded press releases with complementary businesses, sharing knowledge and the results of surveys, etc.
Employ interns
It's a competitive job market out there. As a business owner, you can use this to your advantage by welcoming smart students and recent graduates into your fledgling empire. It costs a little, and the benefits are tremendous. Many organisations can help you find talented and ambitious candidates who can give your business extra bandwidth.
From past experience, I'd recommend being as specific as possible when writing out a person/job specification. Define the role as clearly as possible and take the time to train your ambitious upstart properly. Pay your interns well, it improves the experience for all parties and creates confidence in the relationship.
Avoid hit and miss advertising
Leverage as much as possible from your first 100 customers. It'll prevent spending a lot of money on hit and miss advertising. We were a firm believer in making all our early adopters feel a part of our journey. The benefits are endless: word-of-mouth referrals, feedback on product and creating a loyal army of brand advocates.
Likewise, always try to share value and knowledge where possible. Start a blog, dive into relevant social media conversations, contribute to other like-minded websites and become a thought leader in your industry. These are low-cost routes to building buzz and attention for your business.
Shop around for best value
Whether you need stationery, office space, foreign exchange or help with your website or marketing, run a competitive process and seek at least three bids. Not only will you get better product, but you'll also make significant savings. Always distinguish between purchases that are nice to have versus those you must have.
Save on foreign exchange
Many businesses lose lots of money each year unnecessarily when making international money transfers to overseas costumers or suppliers. When paying overseas suppliers, beware of the "we offer 0% commission" marketing gimmick. There is rarely a 'free money transfer' offer out there. The devil is in the detail and most banks and currency brokers make money by applying high profit margins to the rate of exchange. Always remember: the difference between a good and bad money transfer deal will be within the rate of exchange. Try to obtain multiple quotes on every transfer. It pays to shop around.
Copyright © 2014 Daniel Abrahams. Daniel is CEO of CurrencyTransfer.com ("the world's first international payment marketplace").