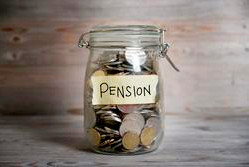 This year, thousands of SMEs will reach their staging date and begin the process of auto-enrolment. Although it is a topic that is now on most small business owners' radar, it seems that many businesses are still unprepared or unaware of the changes afoot.
The Pensions Regulator has revealed that it issued 2,596 warning letters in Q4 2015 - roughly 28 warning letters a day - to those businesses who have failed to enrol their staff on a Government pension scheme.
This is supported by our research, which shows that 40% of micro-businesses are not aware that auto-enrolment will cost anything to set up. But when told it could cost up to £8,900 to implement, 34% admitted they would consider offsetting the financial implications from auto-enrolment and the increased contribution into staff pension pots by capping staff salaries and/or bonuses; with 19% claiming they would have to reduce employee benefits as a result.
Preparing for auto-enrolment
Auto-enrolment will affect almost every person across the UK in some way, so it is worrying that micro-businesses aren't fully aware of the investments they need to make. Not only do they need to ensure they're compliant with their staging date, but they must be ready for the ongoing impact that workplace pensions will have on their employees and business.
To ensure employees are not negatively affected by auto-enrolment, business owners need to fully understand what processes need to be in place ahead of their staging date. Key to this is gathering staff information, such as pension percentage contribution and calculating the costs of implementing auto-enrolment.
All too often, small business owners and entrepreneurs ignore or simply don't have enough time to get clued up on the Government legislation that will affect them, and they end up paying a price down the line.
Getting help with auto-enrolment compliance
While it may seem daunting, there are a lot of resources available to help businesses navigate auto-enrolment and ease the administrative task. An accountant can also advise on critical business decisions to get finances in order and prepare employers to make contributions each month into their employees' pension scheme.
Additionally, small businesses should ensure that they have the right tools in place to assist in setting up the auto-enrolment process. Cloud software is available that will remind owners when to complete certain tasks in order to remain compliant, and will also help navigate the challenges of what to pay and when.
Armed with the right information and third party support, SMEs can stay ahead of the workplace pensions curve, remain compliant and avoid some of the unnecessary costs that some businesses are experiencing.
Copyright © 2016 Rich Preece, Europe vp and managing director at Intuit QuickBooks.