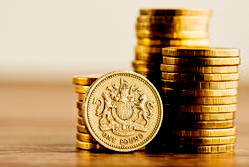 Last year marked another landmark period for UK entrepreneurialism with more SMEs opening their doors for business. According to data from Companies House, 608,110 businesses were started in the UK in 2015, a new record and up from 526,447 in 2013.
This is further proof, if any were needed, that SMEs provide the backbone of the UK economy. But for each of these new businesses, the next big challenge on their exciting journey is deciding how and when to grow. Funding is the key issue: where is the money going to come from and how will it be spent?
Business funding and growth support
That is why we established The Business Funding Show. It is the first and only exhibition focused exclusively on business funding and growth support. It takes place on the 2nd and 3rd of February this year in Old Billingsgate, London. The show will bring together two key groups of people - entrepreneurs and business owners that are looking for funding and leading finance and service providers. This new event will feature expert advice from titans of UK business such as Richard Reed, serial entrepreneur and founder of Innocent Drinks, as well as other leading figures such as David Buttress (Just Eat) and Lord Bilimoria (Cobra Beer).
The funding market has changed beyond all recognition in recent times and the days of a visit to the local bank manager are long gone. New players are entering the market with flexible and exciting channels of borrowing and lending. Advances in Fintech, innovative methods of working and access to information are just some of the drivers behind this growth; but all of the players in the this space are coming to the market for the same ends - to provide SMEs with the best type of funding to grow their business.
Whether you want to expand overseas, consolidate in your market or build your team, the Business Funding Show is opening its doors to provide you with the help you need to take the next step to grow you business.
Ten types of funding for SMEs
But we know everybody can't make it to London. So, for those that can't, we've outlined the ten most common forms of funding below as a starter guide for those looking to take the next step on their business journey:
Business angels are wealthy entrepreneurs that are actively seeking to invest in enterprises based on dynamic business ideas. They'll want something in return, which is normally a share of the business. However, you'll not only benefit from their investment, you'll also get to reap the rewards of their experience.
If you need serious investment (£500k plus) then venture capital financing is the answer. This option is best suited for those who are primed for rapid growth and need a cash injection to get moving. However, don't expect to get a huge lump sum upfront. Generally speaking, VC funding comes in instalments to help manage growth effectively. You can also expect to give away a substantial portion of the business - but in return, you'll get significant help to scale-up.
Crowdfunding is a recent phenomenon which involves asking many people to invest specific amounts of money in your business, usually in return for something. Do it well, and you'll swiftly raise the money you need without spending too much in the process. However, it's not as easy as it looks, and in today's competitive market, you'll need to make sure your business idea stands out.
Peer-to-peer lending. Most peer-to-peer lenders are private individuals investing in a range of different business ideas. Opportunities are listed on specialist websites and some operate on an auction basis, which means, after completing an initial assessment, you can select a lender based on a rate of interest and loan period. However, you'll need a good financial history, and if you're a new company, you might be considered "higher risk", which will mean higher interest rates.
Asset financing offers a way to secure a loan against your capital assets and get money quickly for your business. The downside is clear however - fail to pay it back in the specified timeframe and your assets are seized by way of payment. However, if you're confident that you can fulfil the terms of the loan, it's a relatively simple way to get funding.
With invoice finance you can raise cash against future invoice payments from your customers. This comes in handy if you need to cough up cash for suppliers before being paid by clients. However, this type of financing isn't often available to those who sell direct to the general public. Likewise, if your clients don't pay - you'll have to shoulder the costs, plus interest.
A cash advance is the business equivalent of payday lending. This is a high-risk option and only suitable if you need the money fast and you know you can pay it back quickly. Otherwise, be warned, interest rates are eye-wateringly high.
If the banks have turned you down, but you have a sizeable pension fund, pension-led funding is a good way of getting your hands on a commercial loan. It's a simple concept - you secure your loan against your pension. However, the loan can't exceed 50% of your total pension fund.
Fancy getting some money without having to pay it back? Business grants are offered by governmental bodies and industry organisations. Every business wants to get their hands on these coveted grants, so competition is fierce and you'll have to work hard to ensure your pitch stands out.
Accelerators and incubators are there to give you the benefit of their expertise, support and mentorship - and they'll also be able to point you in the right direction for financial support within their network of investors. You'll probably need to pay a fee or give them some equity to secure their help, but it may be advantageous in the long-run.
The Business Funding Show takes place on 2 and 3 February 2016 in Old Billingsgate, London. Tickets can be booked on the show website.
Copyright © 2016 Arina Osiannaya, director of the Business Funding Show.