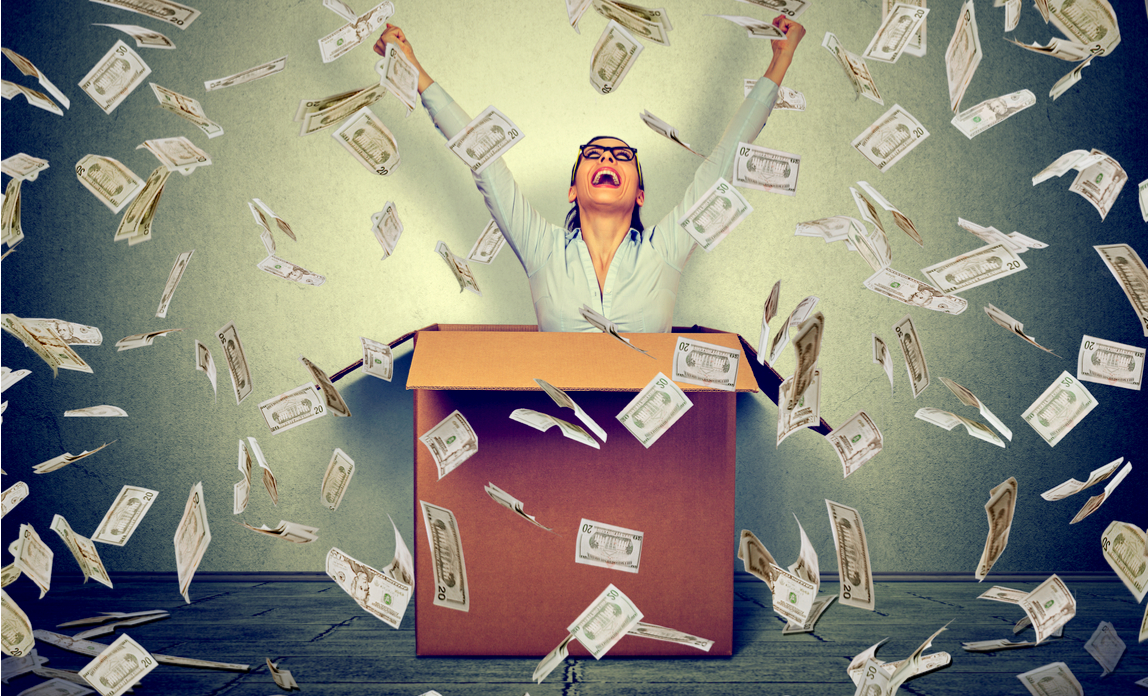 If you earn the UK national average wage of around £28,000 per annum, it would take you nearly 36,000 years (35,715 years to be precise) to make your first billion and become one of the world's richest people.
With the average age of those in the top ten rich list in 2017 (using data from Forbes) standing at 69, it's clear that they haven't had to work for anywhere near that length of time to amass their wealth.
So, who made it to The World's Richest 2017 list? And what do they all have in common? Let's take a closer look.
Net worth and charity contributions
Some of the names on this year's rich list are household ones that you would expect, such as Mark Zuckerberg and Bill Gates. Others may be less widely known, such as Charles and David Koch, but they all have one thing in common: they're worth a fortune.
The combined net worth of these ten individuals in 2017 is a staggering $612.5 billion and this has increased significantly in the past ten years, since 2007, when the total net worth of the top ten richest people at the time stood at $344.4 billion.
In comparison, the average net worth of the everyday Brit stands at an average of £147,134. Most of the top ten richest are also philanthropists and between them have given $11.7 billion to charity. That's up $4 billion on 2007. In contrast, in the UK most people donate around £14 a year to charity.
Left-handed vs right-handed
It won't come as a surprise, given their average age, that 70% of the 2017 richest people have grey hair, or perhaps that eight out of ten come from the USA, the land of opportunity. In 2007, however, it was a different story, with only three Americans on the top ten rich list.
Given that history suggests left-handed people are more creative than those of us who are right-handed, and that left-handers only make up 10% of the population, it might come as a surprise that the split between left and right-handers in the top ten rich list is 50/50 and has been for the last decade.
Cars, houses and insurance
According to statistics produced by the Government, nearly a third of UK citizens have something in common with the billionaires on the top ten rich list by owning more than two cars. However, the annual insurance for a small family car in the UK is around £600, whereas Bill Gates' Porsche 911 Carrera would cost roughly £3,000 to insure. Once you start to add private jets into the mix, the overall annual insurance bill for the world's richest is going to become fairly hefty.
When it comes to homes, the richest people in the world in 2017 are a little more modest, with 50% of them owning only one or two properties. In contrast Larry Ellison, co-founder of the Oracle Organisation, owns a whopping eight homes.
Will you become a billionaire in 2018?
So, what are the vital and average statistics for the world's ten richest people in 2017? Well, they are 69 years of age and roughly the same height as the average British male at 1.76 metres. They have also been married 1.5 times, have three children, 2.8 cars and a private jet.
So what about you? Do you have what it takes to become 2018's next billionaire?
Sponsored post. Copyright © 2017 Budget Insurance. Research and data taken from The World's Richest: How Do They Compare.